Valentine's Day Artwork
Jan 19, 2019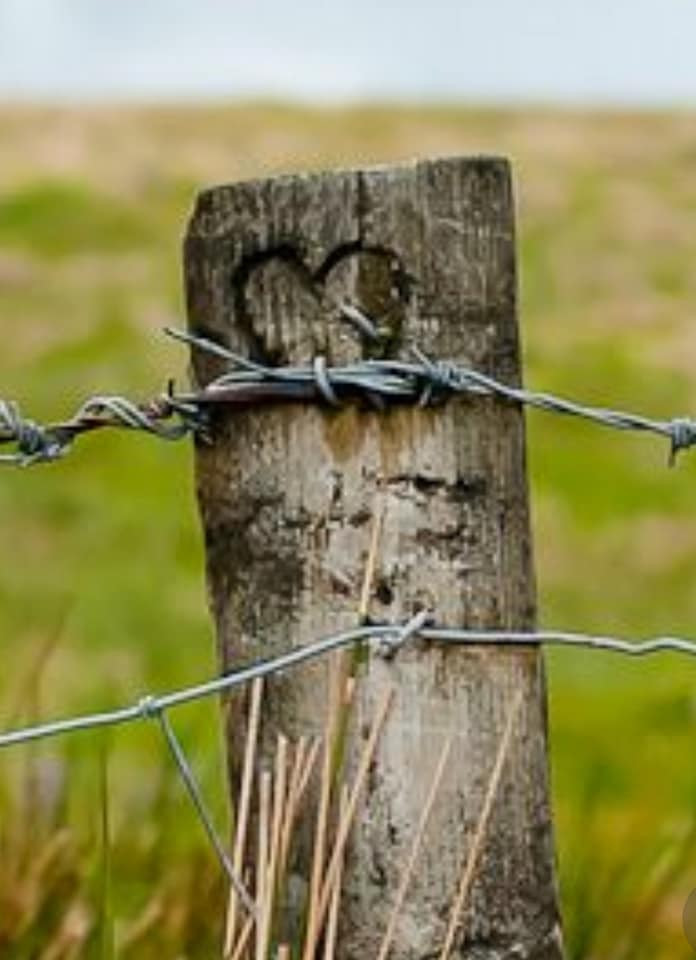 I've been looking for some sweet inspiration to kick off the upcoming transition to springtime and specifically a Valentine's painting. Googling a fence post brought up a great idea.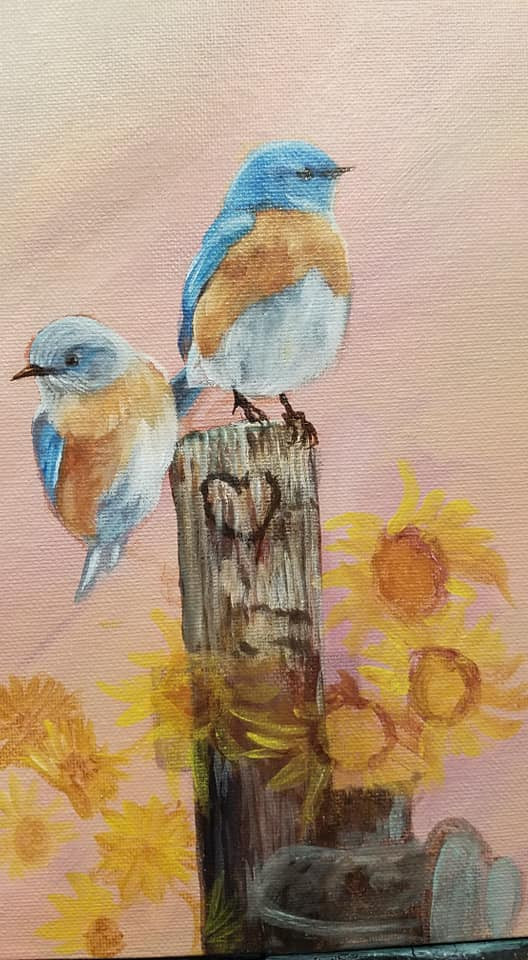 Initials carved out on fence posts, dreamy love birds, and petals freshly unfurled remind us of tender love, and fresh beginnings, and don't our hearts yearn for this after a long, dark winter season?.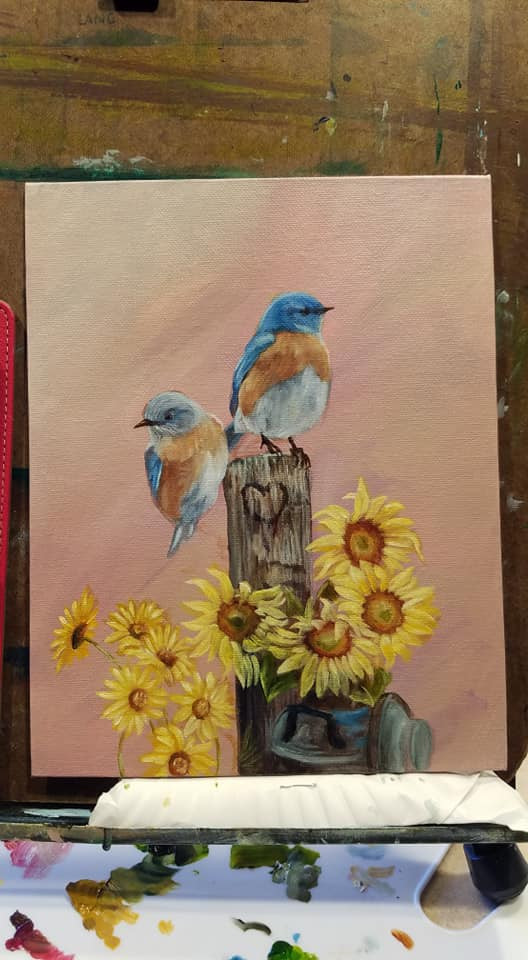 An acrylic paint base with oil paints for the details blend well as this painting comes together layer by layer.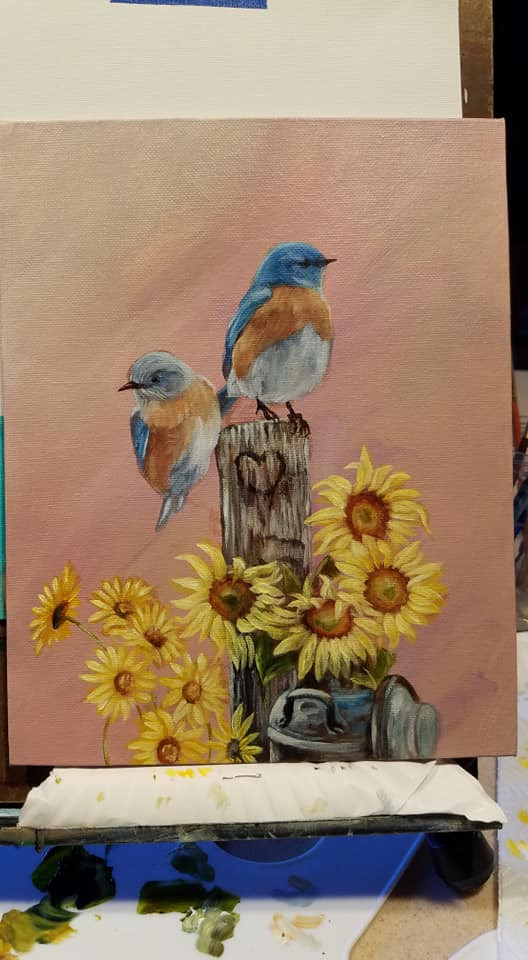 This Valentine's painting is almost finished and it will be wonderful to offer the original as well as prints to be framed or tiles to display. What do you think?